Board of Directors (previous)
Like its original Labor Advisory Board, ConnectiCOSH's present Board is composed of numerous occupational safety and health specialists whose focus is on the safety and welfare of workers from all walks of life. 

Steve Schrag
ConnectiCOSH Chair
As the Chair of ConnectiCOSH, Steve is a passionate advocate of worker safety and health. He often assists in developing and supporting legislation that benefits workers as well as developing and delivering workplace health and safety trainings. Steve recently retired from CEUI-SEIU Local 511 as the Education and Safety Director where he was responsible for facilitating hazard workshops on chemical exposures, lock out tag out, electrical hazards, bloodborne pathogens, ergonomics and other safety topics. He worked for SEIU since 1985, first as a NE Regional Health and Safety Specialist until 1996. From 1996-2001 Steve served as SEIU's Eastern Region Education Coordinator after which he became SEIU's Eastern Region Hazmat Project Coordinator prior to his last position as Local 511's Education and Safety Director.






ConnectiCOSH Health Tech Chair

Mary Lou Polverari
Membership Co-Chair
After 27 years of working as a clerk in various skilled positions for the United States Postal Service, Mary Lou retired in 2013. She also served and continues to serve as Sr. Safety & Health Representative for the Greater CT Area Local, APWU, Northeast Area APWU Safety and Health Rep, CT AFL-CIO Safety and Health Rep, an active member of ConnectiCOSH since the late 1980s and a COSH Board member today. For five years Mary Lou was elected the first female Chairperson for the CT/WMA Field Federal Safety & Health Council, an OSHA program. She is proud that in 1995, the Council won a national OSHA award for its safety training programs offered free to all federal agencies and private sector.

Vice-Chair:
Stephen Magro
Recording Secretary:
Ashley Collins
Treasurer:
Stephen Mooser
Steve became a member of ConnectiCOSH in 1982 when he returned to Connecticut to work as the administrator of the Yale Occupational Medicine program. His work there and at the Mount Sinai Clinic in New York City was significantly focused on worker health and safety hazard awareness. Steve retired in 2017 after serving for 17 years as Director of Health and Safety of the Retail, Wholesale and Department Store Union (RWDSU), but he is not retiring from the fight because workplace health and safety is a worker's right. And workers' rights are human rights.
"Membership Chairs:
William Clark,
Mary Lou Polverari
Advisory Board Members:
Ric Barry,
Ric Barry is a longtime member and steward for Connecticut Employees Union Independent Local 511. In his career he has always fought for safe working conditions, fair treatment, and respect for working men and women. His other interests include biking as he is a year round bike commuter and being active in his church community.
Jenn Cavallari,
Dr. Jennifer Cavallari is an Associate Professor within the Department of Public Health Sciences at the University of Connecticut, School of Medicine. Trained as an occupational epidemiologist and a Certified Industrial Hygienist, Dr. Cavallari received her doctorate in Environmental Health from Harvard TH Chan School of Public Health in 2007 where she also completed a postdoctoral fellowship. Since 2012, she has been a core member of the Center for the Promotion of Health in the New England Workplace (CPH-NEW), a National Institute for Occupational Safety and Health Total Worker Health® Center of Excellence. Within CPH-NEW, she conducts research to identify evidence-based interventions that protect and promote worker well-being. At the heart of her approach is worker participation and empowerment.
John Hanusovsky
Timothy Fraylon,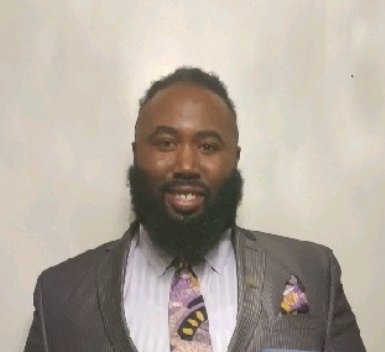 Timothy Fraylon I, a native of the West Side Chicago, IL has called Hartford, CT his home since 1989. As a child his Mother enrolled him into positive after-school programs that helped develop his leadership and entrepreneurship skills. He also modeled after his mother who was an effective Community Advocate in the Greater Hartford area. Mr. Fraylon became a teenaged Father which caused a paradigm shift in his life. As a single parent Tim learned valuable lessons in maturity, responsibility and accountability. He has been passionately working with the youth and in the community for over 14 years.
Barbara Turcotte,
Kyle Zimmer